Charleston West Virgina Home Inspections
Helping you make the Connection to your Home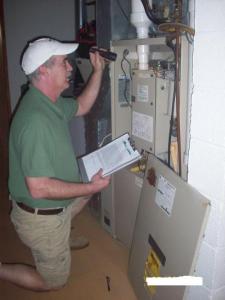 Welcome!
Simply arriving at this site indicates you want to make an informed and thoughtful decision before entering into what could be the largest investment of your life. Choosing the right Home Inspector will give you a distinct advantage in making this decision. And choosing Inspection Connection, Charleston's BEST home inspection company, will arm you with the knowledge you need to make a confident decision.
The details of my typical home inspection can be found on my What's Inspected page, but, at minimum, I will explain the functionality of:
The roof's structural integrity and drainage (gutters and downspouts)

Exterior covering, trim, doors & windows

Decks, porches, railings, &steps

Heating, ventilation, and air conditioning (HVAC) system

Plumbing system, including water heater and functional flow of fixtures

Electrical system, including

panelboard

and receptacles/outlets

And more...
Buying a home can be a stressful process, but, as your home inspector, I'm trained to help you understand issues that are major (what's really important), and what are cosmetic or minor maintenance issues. Here's a short two-minute video that helps explain the difference:
I am a full time, state licensed, Certified Professional Home Inspector. All my time and energy are put into Home Inspections, ways to make them better, and ways to serve you, my client, better. Simply put, I want to "exceed your expectations", and will go the extra mile to make that happen. My Qualifications Page is one example.
There are more comments on my "Client Testimonial" page. Here is a sample of what my clients think of their Charleston Home Inspection by Inspection Connection:
Thank you so much! You are a great Inspector! You answered every question we had, and helped us understand items that we didn't know about. You were patient and very kind. You made this inspection not feel so scary. Thank you for letting us tag along; we learned so much. I know my husband Victor really liked being a part of the inspection process, too. We feel that the house has been gone through in every detail. We will highly recommend you! Again, thank you Mike- it was a pleasure working with you!
Leslie and Jonathon Murphy
Hurricane, WV
My goal is simple-to educate and inform you completely about your investment, with easy to understand terminology and reporting methods. Click on the PDF icon below to take a look at a typical Inspection Connection Home Inspection Report provided to a client seeking a Charleston Home Inspection.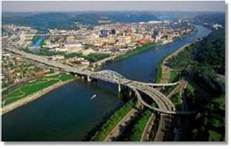 Here are just a few EXTRAS we offer at Inspection Connection
FREE-Home Energy Analysis Report

FREE-Home Maintenance Book

FREE-Component Life Expectancy Guide

FREE-Maintenance and On Site Consultations

And So Much More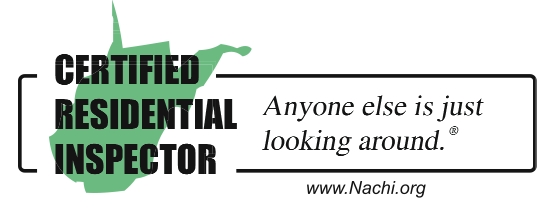 Re-Inspections are limited to Kanawha and Putnam County areas. Other areas may be charged a small mileage fee.
Business Address and Hours

Inspection Connection

1292 Evergreen Rd

Fraziers

Bottom, WV 25082

Hours

8AM-Dark

(7 Days a Week)

Ph

: (304) 610-4018 Feel Free To Call Until

10PM