Meet Your Inspector
Choosing the right home inspector can be difficult and confusing. I want to help eliminate some of the unknown. I trust you will find my ability to describe the components of your investment in terms you can easily understand, even if you are completely untrained. I love to help, I love questions, and I love a challenge.
My goal is to make you aware of any issues, how to address or correct them, and describe what they really mean and and if they really matter. I guarantee your satisfaction. If you reward me with conducting your home inspection, you can be assured my knowledge, experience, and education will be passed to you seamlessly. Your money is at stake, and my reputation is at stake. Neither of us can afford to lose these. Choose wisely. Choose INSPECTION CONNECTION. You'll be glad you did.

My name is Michael Clark. I am a lifelong resident of the Kanawha Valley here in WV. I have bought and sold several homes here, so I know how stressful these situations can be. They do not have to be as stressful as they are. After buying and selling dozens of homes over the last 25 years, performing my own inspections, and undertaking repairs and/or additions as my own contractor, I realized the real need for a thorough yet unbiased, complete Home Inspection in Charleston, and other areas. I learned from personal experience the costs that can be incurred by no inspection or an incomplete inspection.
I realized many home buyers as well as sellers are not trained or qualified to address some potential problems in their homes. With my background in customer service, I naturally felt the need and desire to help. So I decided to become Certified by the State Fire Marshall as an official Charleston, WV Home Inspector. I studied hard and long, and drew upon my experience and background training to pass the required National Home Inspector's Exam. Then I decided to make a commitment to ensure every Client in Charleston, WV, Kanawha, and Putnam Counties, and any surrounding area was better informed about every aspect of their home, using experience and knowledge to connect them.
From there, everything just connected. Connecting knowledge and experience to a business, Connecting people with their investments, and connecting previous mistakes made to future mistakes prevented. So I chose the name----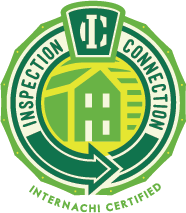 Connect with me TODAY and learn more about how to CONNECT with your home!!
MICHAEL A CLARK, CHI, CPI
304-610-4018
MClark@icwvhomes.com
Business Address and Hours

Inspection Connection
1292 Evergreen Road
Frazier's Bottom, WV 25082

HOURS

8AM-Dark (7 Days a Week)
Ph(304) 610-4018 (Feel free to call until 10PM)